New Approaches to Teaching English
New Methods
From now on, learning English is a pleasure, not an obligation.
Check out what we offer.
See More
About Us
The moment you were born someone somewhere placed you in a box, and truthfully most of us have never lived beyond it. Unboxable 365 Is a program designed to take you beyond your box and into your purpose
. You see we are all created to do something unique to impact the universe and help push it close to completion. When we fail to live our most authentic self the universe is set back, the plan fails short and the ripple it causes takes us closer to darkness. We were created to reflect the best of God, not hide our light, So it's time to move beyond being defined by social norms material values...it's time to become unboxable.
What We Offer
Video Courses
Professionally created video courses help you fully acquire the educational content.
Webinars
Join our webinars and stay tuned on the current market trends.
Live Lessons
Improve and strengthen your knowledge with live lessons.
Meet the Team
Josh Taylor
English Tutor
Jessica Morton
German Teacher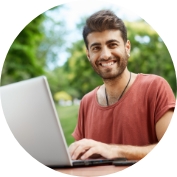 Jack Davies
React JS Trainer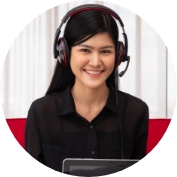 Karen Smith
SMM Specialist
Our Students

Amelia Williams
I have just completed a 3-month marketing course, but I already miss the center and Amelia. I can confidently say that all the knowledge I have acquired is applicable and useful. I definitely recommend everyone.
Amelia Williams
I have never taken part in any other courses with such pleasure and expectation as in the Spanish course by Marina. Great One! I love the way it is designed, and delivered. Highly recommended.
Amelia Williams
This is the BEST online course I have ever joined. I learned programming after completing a six-month advanced course. Then I completed a two-month internship and started working in one of the best companies in the market.